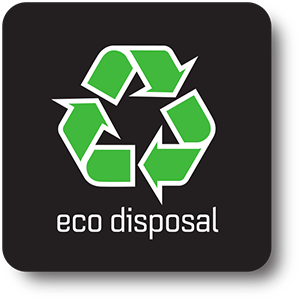 Environmentally Friendly Eco Disposal Service
Disposing of your old items of furniture is not the easiest task. Generally large & bulky in size there are not many vehicles that can accommodate a double bed to take to the tip, and then there is the environmental impact of dumping them in landfill.
Which is why we provide a full disposal of old & recycle service for an additional cost of just £29.99 (per item), except when the Trade In offer is on.
The service includes full removal at the time of delivery. Your old items will then be processed & sent to a recycling centre of which 100% will stripped & broken down to be recycled/re-used.
Our only ask is for your old items to be dismantled prior to arrival and ready for removal.
For hygiene reasons, our delivery team are not be permitted to remove certain items. This would include items that are very badly soiled or wet to touch.
Once your mattress or bed has been collected, we will recycle all products. This is so you can be 100% certain that you are doing your bit for the environment. We leave nothing to waste; springs, wood carcasses, and filling material are all recycled, and most of these parts go back into the furniture industry.
John Rayment
Logistics Director
Sussex Beds™